Repair services and parts:
Parts:
We are hesitant to directly supply parts for Stroboflash units due to very high voltages involved. Opening the power pack or head and grabbing the wrong wire could result in your untimely death or at the very least a very shocking experience!
If you are experienced in working with high voltage equipment please contact us to discuss purchasing parts. Otherwise you will live a lot longer if you allow us to do repairs for you. Our prices are fair and you will be assured of receiving a fully tested and working unit.
Flash Heads:
We can repair any Stroboflash I, II, IV head.
Won't fire repair. We convert all heads to solid state triggers, new trigger capacitor (no more vacuum tube!). Head is cleaned and thoroughly tested.
Flash Tube:
Flash Tube replacement only if necessary
Power Packs (Capacitor packs)
We can replace you old capacitor s with a new 21st Century unit. New capcitors are 1/2 the weight too. Please contact me for pricing. Also see my complete refurbished Stroboflash IV units here.
Please contact to discuss power pack costs.
Coil Cord
Many of the old coil cords used natural rubber insulation. Over the years the insulation has cracked and fallen off where the wires enter the Stroboflash power pack causing dangerous shorts. Some cords are hard and brittle. The cords can not be repaired BUT we now have replacement cords available. We have both straight and coil cord replacements with the correct plug to fit the Stroboflash head. These are very high quality, American made, neoprene covered cords. Certified to 194 deg F (90 deg C) operation.
Coil Cord with correct plug, 24" to 12 feet - No longer available.
12 foot straight 3 wire cord (not pictured)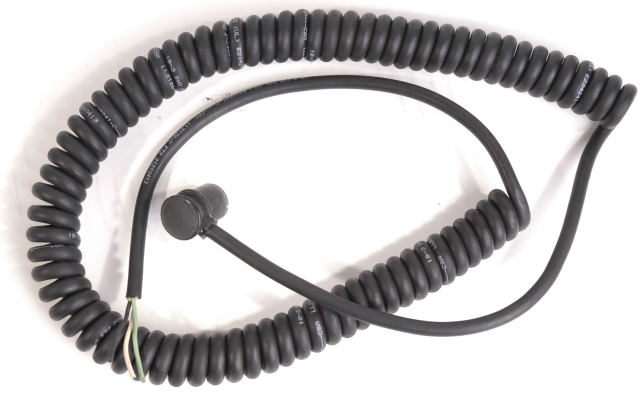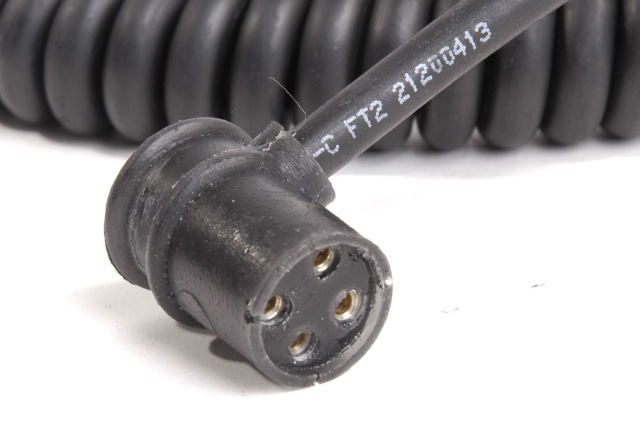 Epoxy molded plug.
Batteries:
We don't sell 225v batteries but we offer a super Rechargeable Battery Power Supply to replace those old Eveready 489's and save lots of money too!
PRICES DO NOT INCLUDE SHIPPING